How does it work?
EPIFFANY is effective at improving prescribing competence for those taking part, and impacting positively on prescribers and junior doctors' confidence, well-being and attitude to work. The approach leads to a large improvement in performance on complex workplace tasks, such as prescribing complex medicines.
EPIFFANY affects these improvements by making small changes to the way individuals are educated, receive feedback; work as a team; and use clinical decision support technologies for work or study.
The approach creates a safe learning environment, using simulations including real outpatients for nurses, pharmacist, dieticians and doctors-patient encounters complemented with principles of human factors and educational theory like self-regulated learning.
The intervention consists of three main elements:
A dedicated EPIFFANY team within the trust to support the programme and provide support to participants.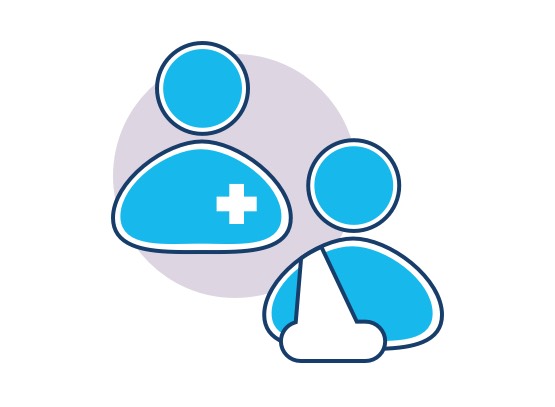 Holistic simulated clinical encounters with real patients, matched to the participant's medical rotations
Individualised video-feedback.
Impact so far
The EPIFFANY programme was developed successfully across 2 East Midlands NHS trusts and has now been evaluated at 3 further trusts in East Midlands for sustainability to enable wider adoption. It has also been evaluated overseas in New Zealand at Waitemata and Canterbury District Health Board hospitals
The programme has been shown to improve:
Prescribing performance, measured by proxy using real prescribing and error data

Prescribing competence, measured within simulations as a comparison between the start and end of rotations

Confidence and attitudes to work, reported in interviews and using standardised measures of wellbeing and attitudes towards work

Cost avoidance in medication errors as well as potential bed days and litigation
"EPIFFANY is a fantastic example of supporting and enhancing junior doctors' education and training. It's been demonstrated to improve prescribing behaviour, wellbeing and keep patients safer while in hospital through a safety culture. ''
Jill Guild, Head of Quality and Education for Health Education England, East Midlands